What it does ?

Want to access quick needful things from your windows computer without even touching and looking at it?
Try this light weighted app and sit back. Just enjoy all the attractive features from your smartphone directly.

This app works with WiFi and without WiFi also. It switches the connection to android HOTSPOT in case of WiFi unavailability.


Easy installation

Install android app in your phone/tablet from Play Store
Connect your computer and mobile phone to the same Wi-Fi
Launch App in your mobile phone, Scan computers to connect.
Send and receive files and folders of any size between android phones, between android phone and windows computer. All Done 😊 !!!
Screenshots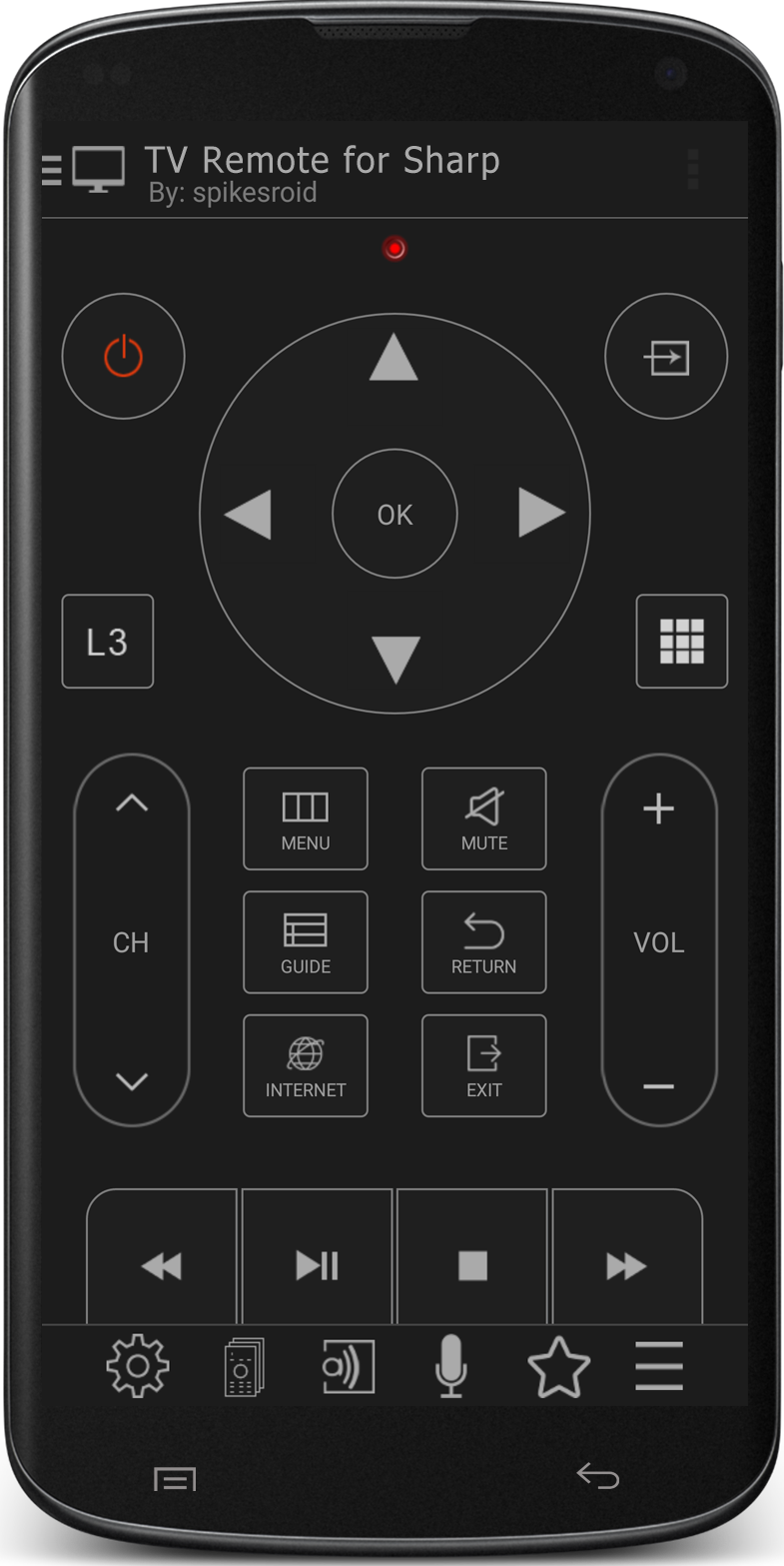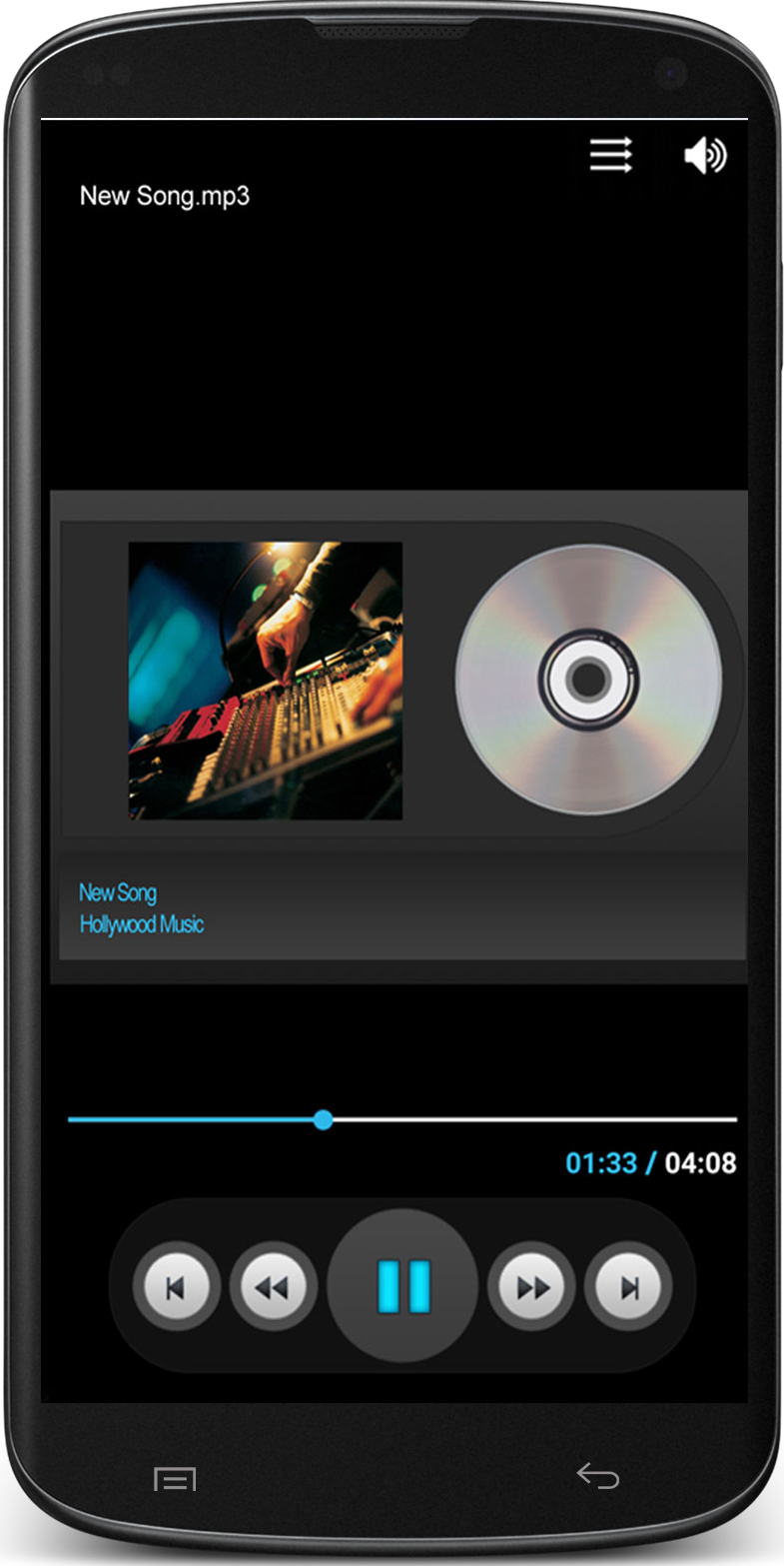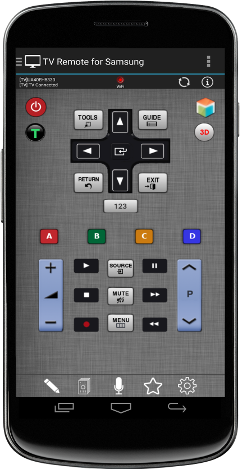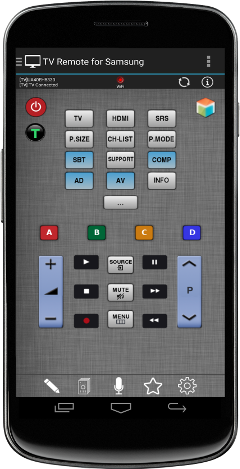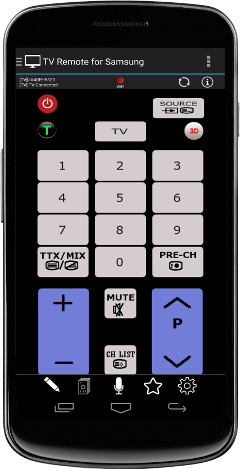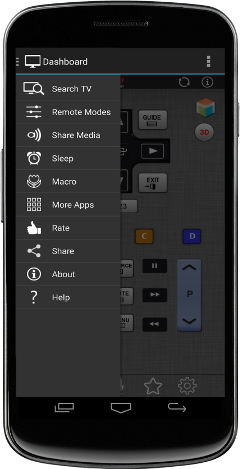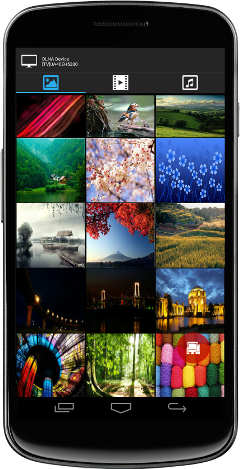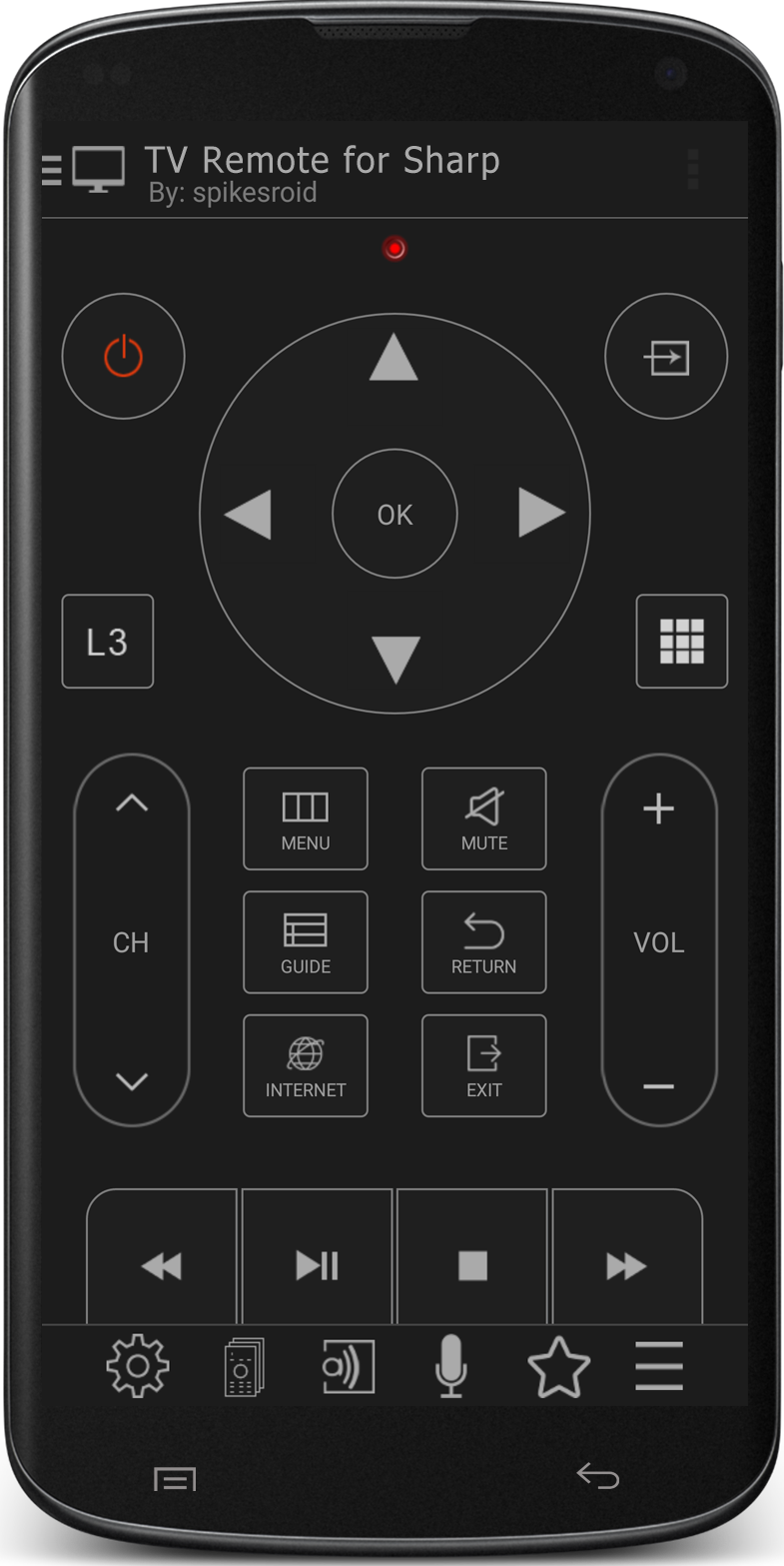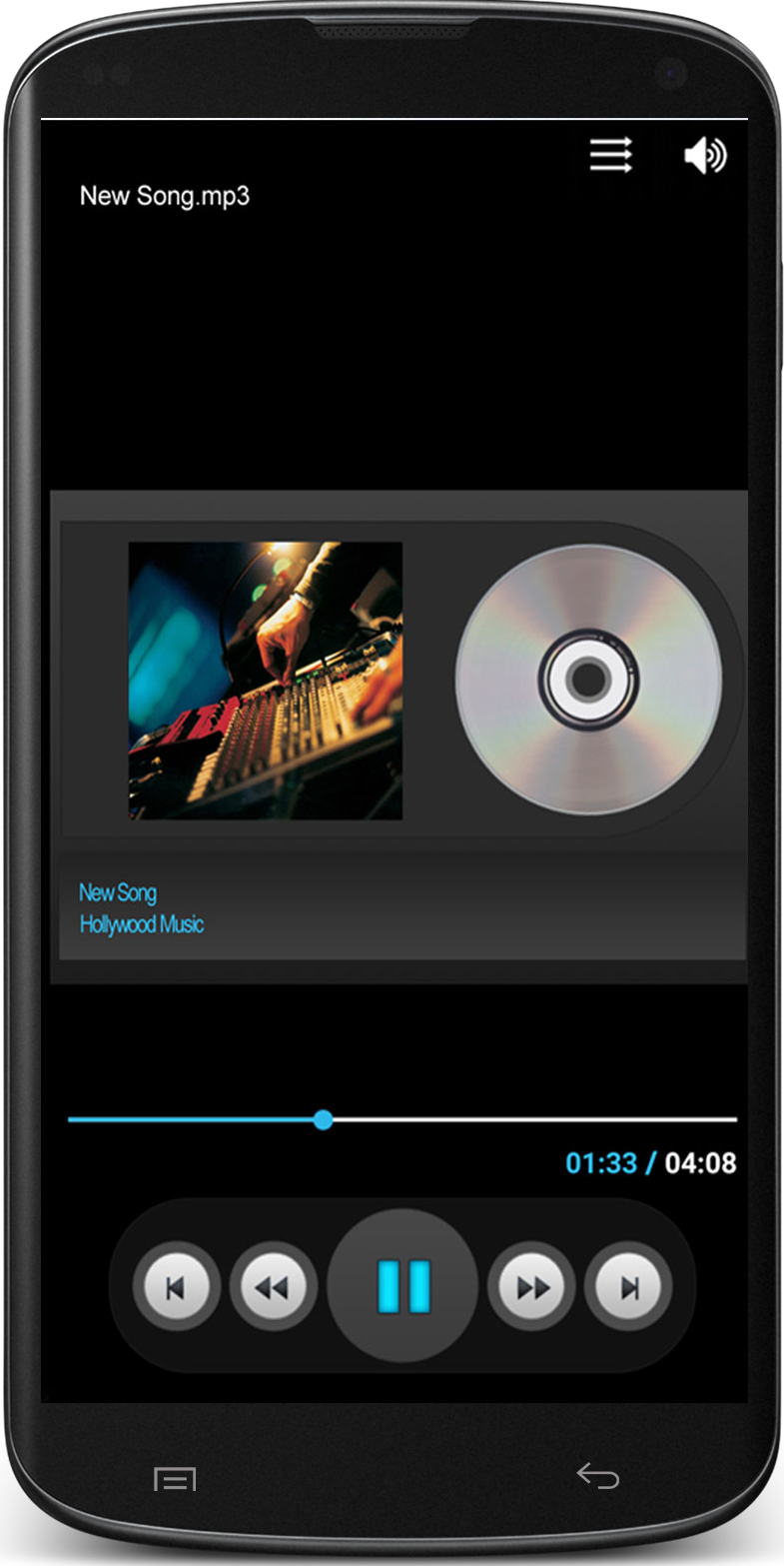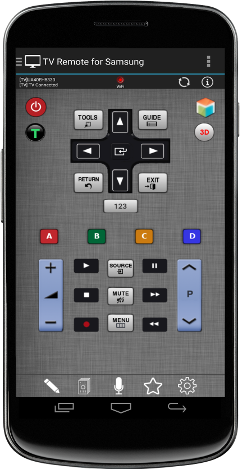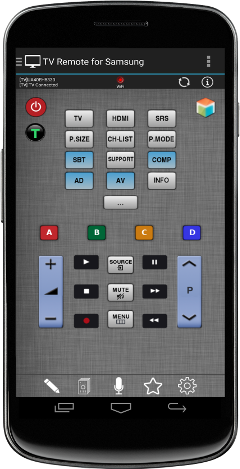 How to use video

Windows Firewall might lead to connection issue. How to fix it ??

Download issues in chrome browser ??

Feature List

View all the photos and image files
View files/folders listing
Watch and listen your Video and Music
Browse all kind of files directly from your computer
Delete, Copy, Move, Rename your computer files
Send files as email attachment
Set image files as your computer wallpaper
View your computer wallpaper
View computer screenshot
Get current status of Hard Disk Drives
Search files/folders in any path
Browse favourite folders like Documents, Pictures, Music, Desktop from slider bar
Lock Screen,Shut down,Restart,Log off options provided in the slider
Add files into your phone cache for offline mode
Create new file/folder
Password protection
Multiple languages are supported
Glimpse of main features

Basic Features
Access audio, video and images
Access your computer folders and all kind of files from your smartphone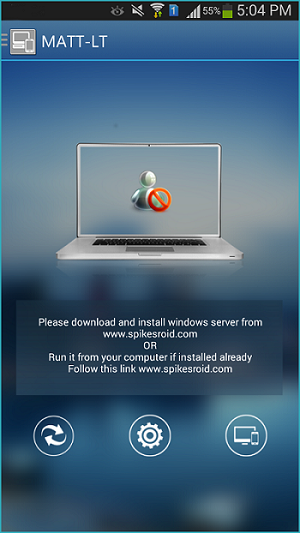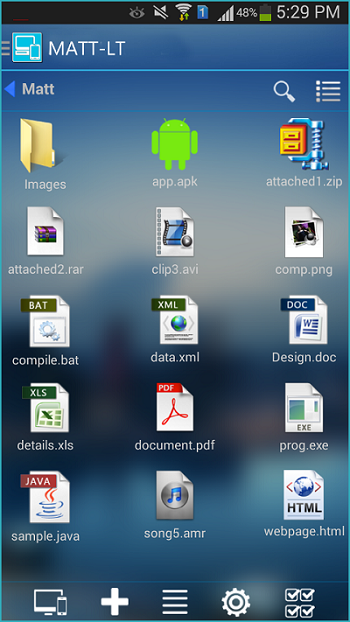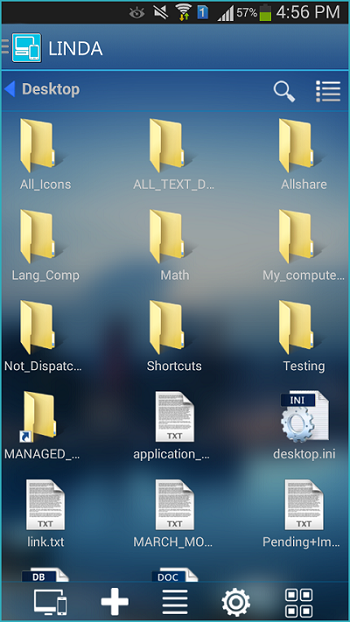 Advance Features
Copy, Move, Rename, Delete files and folders
Access your computer hard drive panel
Lock screen, Shut Down, Log off, Restart features
Take screenshot and set your computer wallpaper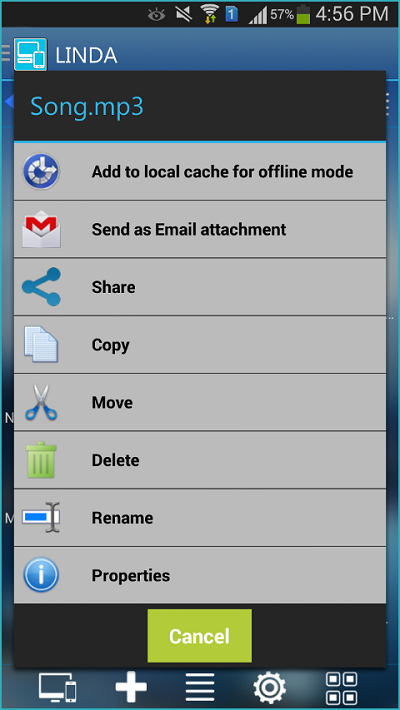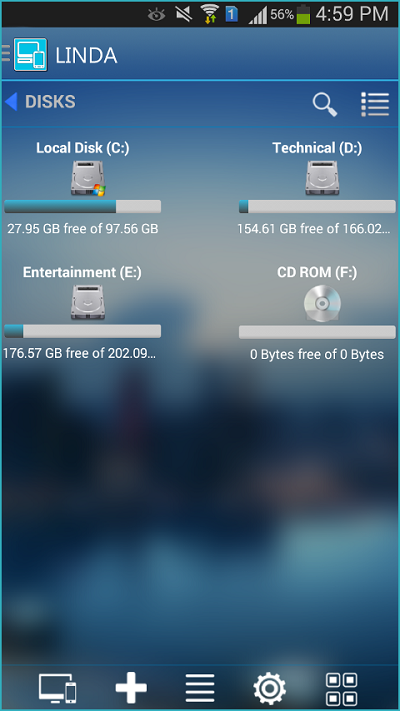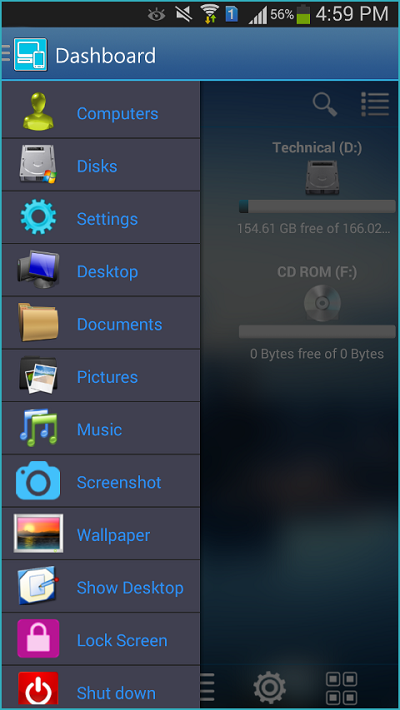 Automatic Device Discovery
Search all the devices connected to one Wi-Fi automatically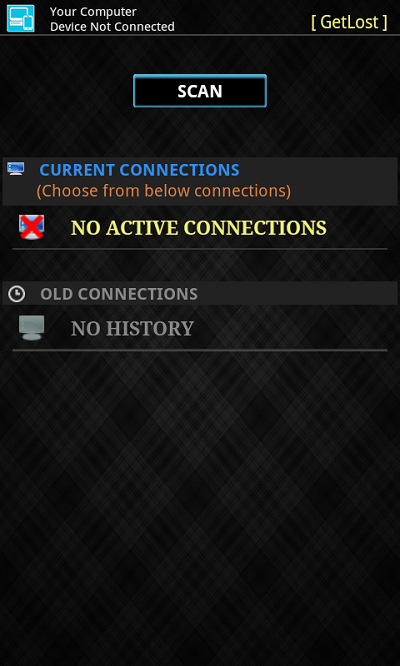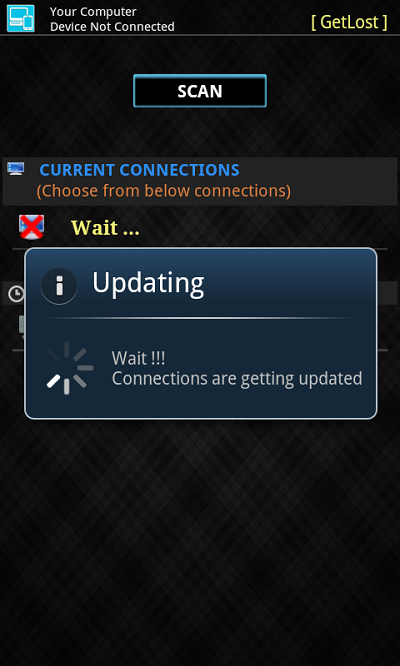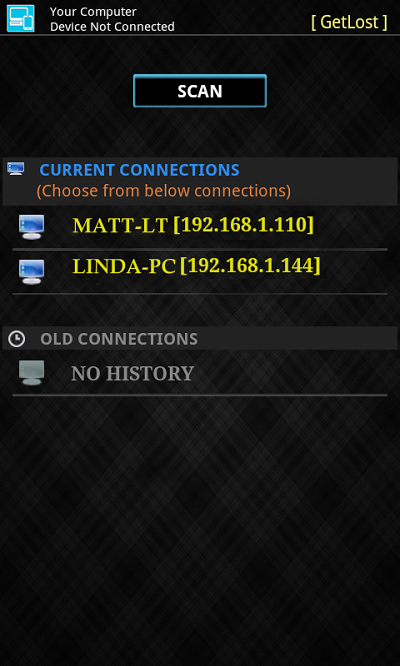 Manual Ip Address option
Set Ip Address of target device manually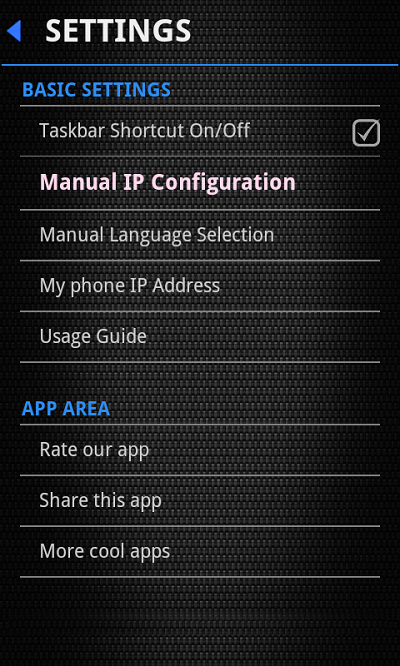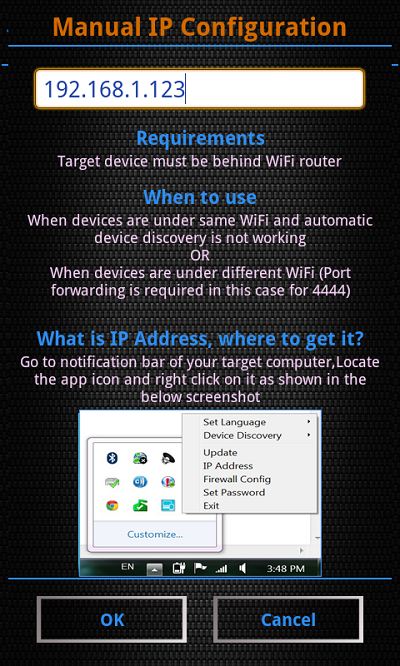 Install via QR Code